Helping you help yourself play at the next level.
---
We are pleased to welcome you to Sports Dreams. The site is for individuals interested in playing at the next level. Our desire is to provide you with a tool that will help you open the door to play at the next level. We feel this cost effective tool coupled with your determination will help set you on the path to fulfilling your own personal sports dream.
Looking for a basketball workout that will help you take your game to the next level? If so, then come over to Game Elevation!

"SHOOTING FOR THE NATIONS"
Overseas Evangelistic Basketball Ministry
Click Picture to View More Of the Sights From Our Recent Basketball Missions Trip
---
Sports Dreams is for any athlete, in any sport, interested in playing at the next level.

Basketball, Baseball, Wrestling, Softball, Swimming, Track & Field, Volleyball, Soccer, Ice Hockey, Football, Gymnastics, Cheerleading, Tennis, Golf, Field Hockey, Cross Country, and any other sport !
---
ABOUT OUR SERVICE
~Attention!~
High School Athletes, Prep School Athletes, Junior College Athletes, Transferring Student Athletes, Walk-Ons:
(Product can also be used by Professional Athletes)
Do you have big dreams of playing your favorite sport at the next level and you want to secure your dream but don't know how? Well, if you're not one of the athletes with countless programs knocking down your door, then this is your opportunity to reach out and secure your vision.
First realize that sports programs and organizations spend countless hours scouting, recruiting, and contacting potential athletes in an effort to secure the best individuals for their programs. In the overall process, a potential player may be overlooked or not recruited by a program for various reasons. Regardless of the reason, your personal goal is to be an individual who is not overlooked.
In an effort to accomplish that goal and have your dreams of participating in athletics at the next level fulfilled, receiving an athletic scholarship, or going to the school of your choice, you should consider a little self-promotion. In the business world, people sell their abilities and skills everyday. They showcase themselves to prove that they are the best person for that particular organization. So why should you be any different? Let the programs that you are interested in know what you have to offer. Don't wait for them, be proactive! By making yourself known to the
programs who don't know you, you increase your chances of obtaining the offer and program that you desire.
"How?" you say. Sports Dreams specializes in taking your personal information and developing a personal sports resume that is detailed and designed to professionally approach any program. We supply you with the tools and information needed to actively pursue your dream of playing at the next level. So don't sit and wait for destiny to come and knock on your door. Take the proactive approach and professionally pursue your dream of playing at the next level.
Sports Dreams is prepared to play an important role in the fulfillment of your dreams. The opportunity is now!
Take the next step...What are you waiting for?
Be bold and begin the process now!!!
To Begin

Sports Dreams: The Next Step
WE ARE WAITING ON YOU!
---
Opening the Door to Opportunity
Does it work? Will it open the door?
Reo Doom

Reo Doom

HONORS:
Great Lakes League Player of the Year (1994)
District 7 Player of the Year (1994)
Whitmer High School Scoring Record (1376 Pts)
Associated Press Top 10 Ohio Players
First Team All-Great Lakes League (1992-1994)
First Team All-District 7 (1994)
Ohio Second Team Division I All-State (1994)

ACHIEVEMENTS:
* Northwest Ohio Player of the Week (1/13/93)
* Over 120 Division I College Scholarship offers.
* Olympic Festival Trials (1993)
* Kodak All-American Basketball Camp (1992)
* Blue Star Camp (1991, 1993)
* Ohio North & South All-Star Game (1994)
* Blue Star Camp All-Star Game Participant ('93)
* Whitmer High School Career Points Leader

(1376 Career Points)
As a high school senior, Reo Doom was recruited by over 120 Division I colleges
and universities and eventually signed a National Letter of Intent to play basketball at the University of Southern Illinois. Due to circumstances beyond her control, she had to leave the University of Southern Illinois shortly after arriving her freshman year. Additionally, she was not able to return to SIUC because she experienced health problems that resulted in surgery.
After Reo's health improved, she had a desire to fulfill a lifelong dream of trying out for a professional basketball team and having a chance to test herself at this elite level. With the WNBA in its second season, Reo trained and looked for an opportunity to try out with one of the teams. Sports Dreams helped her assemble her own personal Sports Resume and we sent them off to several of the WNBA teams. Reo received an "invitation only" offer to tryout with the Minnesota Lynx. The Minnesota organization liked her sports resume and it helped, along with Reo's outstanding basketball credentials, to open the door to a life long dream of trying out for a professional team. The "invitation only" offer presented Reo with the chance to try out against 200 to 300 women as opposed to the "open tryouts" which can include 800 to 1200. Although Reo was not picked up by the Minnesota organization, she had a once in a lifetime opportunity to tryout for the WNBA and was encouraged by other professional players to look to the European leagues for her opportunity to start her professional career.
As you can see from Reo's testimony, Sports Dreams can help open the door for you to have an opportunity to fulfill you dream of playing your sport at the next level. Whether it is the college or pro level Sports Dreams helps provide you, as it did with Reo, a professional sports resume with your own detailed action photo(s), as well as, the other resources needed to approach any program in a professional manner.
Sports Dreams can help open the door,
giving you the chance to perform.
---
STILL NEED CONVINCING
Sports Dreams is dedicated to helping individuals fulfill their dreams of playing sports at the next level. Our desire is to see you have an affordable resource that will aid you in fulfilling your dream and vision of playing at the next level.
Sports Dreams will take the information from the personal profile questionnaire, that you return to us, and convert the information into an attractive and professional sports resume that will catch the eye of any coach and/or sports organization. Our focus is not only to create a simple and professional resume, but to create one that will stand out.
There are many ways a Sports Dreams sports resume can be beneficial to you and your search for the right program; below are just a couple:
A sports resume is a proactive approach to playing at the next level. Don't wait on them to come and find you, you go out and tell them who you are!
A Sports Dreams resume not only provides them with all the pertinent information they need to evaluate you, it also helps draws their attention with your personal sports action photo. The photo serves as a visual aid that helps you standout in their mind long after they lay your resume down.
Convinced Yet? If so, let's take the next step...
---
Sports Dreams can help make a difference in your effort to play at the next level. If you are ready to take the Next Step and go for your dreams then do so. If you would like additional information or if you have any questions that we may address you may e-mail, call, or write for more information.
Take the next step...
SPORTS DREAMS
If you would like to be placed on our e-mail list and receive information that can help you get to the next level please take this opportunity to contact us at customerservice@fundamentalsbasketball.com and place the word "e-list" in the subject line. We will retain your e-mail address and contact you with information on product, services, or information that we feel can help you get to the next level.

---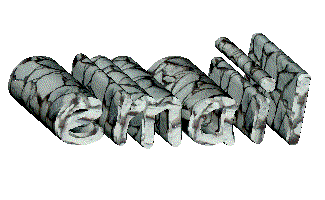 Questions? Comments? Send e-mail to: customerservice@fundamentalsbasketball.com

This page last updated on January 20, 2004.
Copyright © 1999 Troy Sowders/Fundamentals Basketball Academy/Sports Dreams/Covenant Enterprises.
All rights reserved.
---
Disclaimer
Sports Dreams is not a placement service nor is it a guarantee for getting a sports scholarship or a tryout. It is, however, a resource and tool designed to give you a professional approach to pursuing a sports scholarship, a walk-on opportunity, or a tryout opportunity. Remember, a proactive approach sets you on a course for success and Sports Dreams is designed to provide you with that tool needed to open the door to your opportunity. Every door has a key that will open it and Sports Dreams wants to provide you with a "Key" that might open that door. If you are dedicated and determined to pursue your dream and fulfill your vision of playing your sport at the next level then Sports Dreams will help equip you for your quest to see it come to pass!!!
Go for your dreams!!!
---
"Write the Vision, large and clear, so that anyone can read it at a glance and rush to tell others. But these things I plan won't happen right away. Slowly, steadily, surely, the time approaches when the vision will be fulfilled. If it seems slow, do not despair, for these things will surely come to pass. Just be patient!!! They will not be overdue a single day." -Habakkuk 2:2,3