Turning your weaknesses into strengths
and your strengths into weapons.

Facility Information
Currently the Fundamentals Basketball Academy conducts its training operations in Tri-State Athletic Club. Our operations at TSAC permit us to utilize all the amenities of the facility. TSAC gives us full access to two full basketball courts, weight training and cardio equipment, indoor track, locker rooms, and other related training amenities. For more information on our training programs contact Troy Sowders at (812) 479-3111 or e-mail at tsowders@fundamentalsbasketball.com.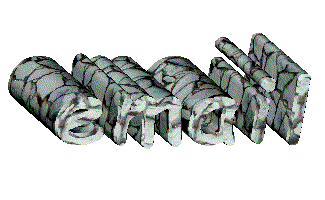 ---
For more pictures from their recent Haiti basketball adventure
click on the picture under "Shooting For The Nations."
Looking for a basketball workout that will help you take your game to the next level? If so, then come over to Game Elevation!

"SHOOTING FOR THE NATIONS"
Overseas Evangelistic Basketball Ministry
Click Picture to View More Of the Sights From Our Recent Basketball Missions Trip
---
Questions? Comments? Send e-mail to: tsowders@fundamentalsbasketball.com
This page last updated on August 31, 2005
Copyright © 1999-2002 Troy Sowders/Fundamentals Basketball Academy/Covenant Enterprises.
All rights reserved.

---
Home | Personal Training | Basketball Leagues | Basketball Tournaments | Basketball Camps | Basketball Clinics | Basketball Special
Little Hooper | Super Hooper | 3 Point Shootout | Friday & Saturday Night Hoops | Get Vertical | New Training Venues | Teaching & Training
Shooting For The Nations | Sports Dreams | Game Elevation | The Shooting Coach | FBA Sports Superstore | Elite Volleyball Academy | Hotel Reservations
Free Basketball Tips | Clips & Snips | Link & Banner Partners | Facility Info | About Us | Instructors | What Are They Saying | International | Job Opportunities
Advertisers | Coaches Corner | Fundraiser | Video Review Service | Contact Us | My Testimony | The Vision | FBA Job Opportunities
Press Room & Reviews | Advertisers | Academy Ring | International | Register | FSC Site Link